March 2019
The Agar Lab is currently accepting applications for the position of postdoctoral research fellow. Please send a recent CV to Dr. Nathalie Agar at Nathalie_Agar@dfci.harvard.edu.
February 2019
Congratulations to Dr. Bobby (Sankha) Basu for starting his new position as the Assistant Director of Clinical Chemistry and Mass Spectrometry in the Department of Pathology at Brigham & Women's Hospital!
December 2018
Congratulations to Dr. Elizabeth Randall for completion of her postdoctoral fellowship in Image Guided Therapy through the Department of Radiology at Brigham & Women's Hospital!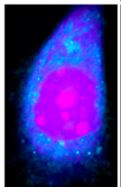 June 2017
Congratulations, Frank (Fake Lu, PhD), on your new position at Binghamton University as Assistant Professor in the Department of Biomedical Engineering!